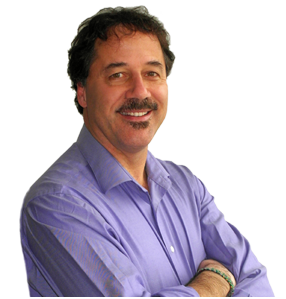 While we occasionally utilize other resources for specialized skill sets, RainCoast Systems is essentially Paul Barrette.

While he doesn't look it, Paul has been in the field of computers for a long time. Starting his career with a Diploma of Computing Technology in 1988, he spent a few years as a database programmer hidden from the world in a cubby hole. The food was bad and so were his social prospects but the experience taught him a lot about the world of databases providing knowledge that has been very useful in his current role.

Fortunately, he stumbled into the realm of infrastructure support and thereby discovered the world he was born to be in. By 1997 he was managing a large datacenter with dozens of Windows, Unix and Linux servers and being a small shop, he cut his teeth on virtually every aspect of datacenter computing. His roles included server builds and upgrades, backup and recovery, data migration, database administration, virtualization, network design and administration and of course helpdesk. All of this experience prepared him for what he does now, which is integrating NetApp storage into those very environments.

In 2000, Paul discovered a centralized data storage solution in NetApp that solved many of his day to day problems and immediately began a love affair that continues to this day. By 2002, Paul was ready to try out his wings as a consultant, and so began RainCoast Systems.

By its very nature, a centralized data storage solution touches all aspects of the datacenter and to that end, Paul's years of experience in all facets of that environment have made him an extremely qualified NetApp storage consultant. Whether it is integrating NetApp in a database environment, backup and restores, data migration, virtualization, custom scripting, MS Exchange and SharePoint or disaster recovery planning and implementation, Paul has performed that role before. This gives him a unique set of skills to bring together all of the pieces of your datacenter puzzle in a holistic approach that ensures you fully utilize what NetApp brings to the table.

Paul has been working with NetApp hardware and software for 12 years, 10 of those as a consultant whose entire practice has been built on deploying NetApp solutions. He spent three of those years under contract to NetApp Canada and was billed as their top gun in Western Canada.

To date, Paul has hundreds of NetApp customers and his reputation in Western Canada as the goto resource for anything NetApp related is exemplary. There are very few NetApp customers in British Columbia who do not know of Paul Barrette or his reputation. In fact, the Western Canada NetApp sales team has consistently referred to Paul Barrette as "The best NetApp professional services delivery consultant in Canada today". In addition, IBM Canada consistently uses Paul to deploy most, if not all, of their N-Series solutions throughout the country.

If you have NetApp already in or coming to your datacenter and you want it done right, you cannot get a better resource than Paul Barrette.